There's a lot going on in Louis' domain these last few weeks (which go someway to explain the lack of blogging). We've started on the mods to the house that involve converting all the loft area into liveable space as well as extending the kitchen and a re-arrangement of the bathroom.
As such the house is in a state of flux; lots of work going on – banging, clattering etc. Louis is coping quite well but full marks to the lads who are doing the job. They've all quickly learnt that keeping Louis sweet makes for an easy life. They arrive every day armed with dog treats and every time they meet Louis they make him sit and behave before he gets a reward.
We're two and a half weeks into the build and things are going well (fingers crossed).
Here's a picture of me in the opened out loft area pretending that I've done the work:-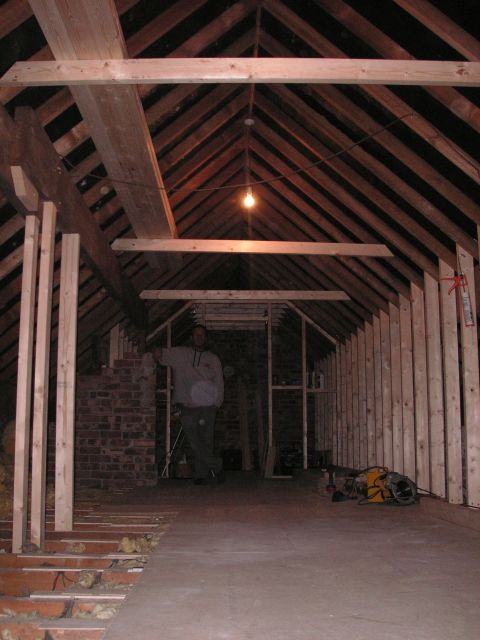 More importantly here's a picture of our own furry quantity surveyor checking on what's been done:-
We've a few more weeks of disruption to go but we're enjoying every day.