It was a Bank Holiday in the UK today; it peed down for most of the day. There was a brief lull in the rain mid-morning and we took advantage of the dry spell and went to Lyme Park.
As soon as we got there the heavens opened with that "fine rain" that the north of England is famous for. Louis absolutely loved it as there were so many things to smell.
Here's Sue and Louis posing in front of the hunting lodge in the park:-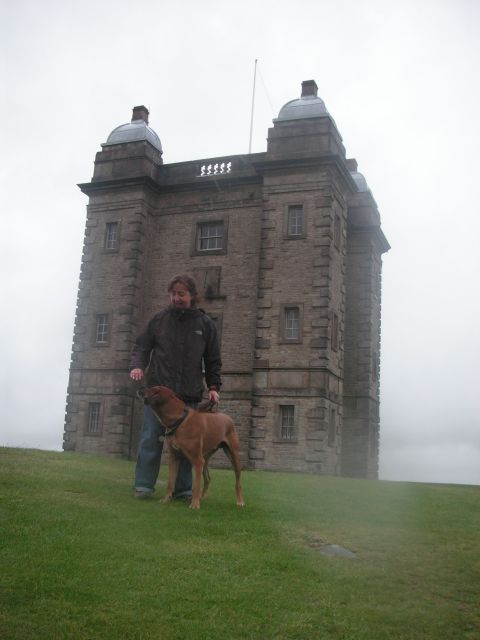 Hopefully the weather will get better soon and then we can unleash the camping gear!